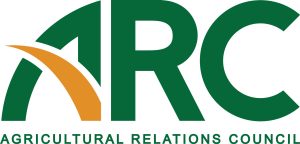 Now is a good time to register for the 2021 Agricultural Relations Council (ARC) Annual Meeting, Oct. 26-28, in Richmond, Va., at the Courtyard Richmond Downtown.

The dozen presenters will share strategies to develop your public relations skills and build your network of agricultural professionals and resources. To register for the meeting, click here. Reserve your hotel room by Oct. 3, to take advantage of the discounted ARC room rate.
With a theme of "Virginia is for Lovers (of Ag PR)," this event provides a forum for agricultural public relations professionals to share ideas and strategies, collaborate among peers and learn about innovative communication tools. "If you have a passion for excellence in agricultural public relations, join ARC members in Richmond, Va., for a career development event that will inspire you personally and professionally," said ARC Executive Director Kristy Mach.
"This year's ARC Annual Meeting is a phenomenal opportunity to hear from powerful Washington, D.C. communicators," stated Mach. "Day in and day out, these 'movers and shakers' lead, strategize and implement creative and persuasive messages to build the reputation of U.S. agriculture – domestically and internationally."
Find the complete ARC Annual Meeting agenda here.
The Agricultural Relations Council is the only association dedicated to serving the unique needs of public relations professionals working in agriculture, food, fiber and other related industries. ARC is a conduit for problem solving, idea sharing and collaboration among members, who share a passion for excellence in public relations.