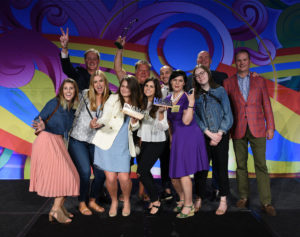 It has been a great to see so many friends in person at the 2021 Agri-Marketing Conference. I've had lots of conversations and am really glad for this opportunity to just catch up on how people come through the craziness of the last year and a half. There is a palatable vibe of excitement as we're able to talk to people about projects and plans and learn what is new.
Between taking photos for NAMA, managing the ZimmComm booth in the Connection Point and doing Golden ZimmComm Microphone interviews there hasn't been much time to post on AgWired. But there is more to come!
In the meantime, enjoy some of the photos of the activities here, like the Best of NAMA Award winners, receptions, networking and sessions. 2021 Agri-Marketing Conference Photo Album
You can find all the winners of the Best of NAMA Awards here.