Pets have played a vital role in the mental health of millions during the past 18 months as COVID pandemic measures kept us home, but many are experiencing separation anxiety now that businesses are getting back to more normal and people are going back to work.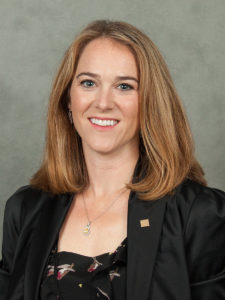 Dealing with the post-pandemic pet blues is just one of several interesting presentations on-demand for pet owners and industry representatives as part of the virtual Alltech ONE Ideas Conference debuting this week. Alltech Companion Animal Sales Manager Kami Grandeen says they have a great line up. "I really think this is probably the best track that we've put together so far because we are addressing a lot of different topics and trends that pet owners are concerned about," said Grandeen. "We have a wide variety speakers and perspectives, including perspectives from China and Latin America."
Other presentations include Supporting Cognitive Function in Pets, Minimizing the Environmental Pawprint of Your Brand, and What's in Store for the Future of Brick-and-Mortar Retail. Learn more about what the ONE Pet Track offers this year in this interview with Kami.
Alltech ONE Pets - Kami Grandeen, Companion Animals
(8:51)