Thanks to Farm Journal, the legacy of Owen Taylor and Debra Ferguson will soon have a new home.
Farm Journal has reached an agreement in principle to purchase the assets of AgFax, a multi-eNewsletter company that primarily serves producers growing cotton, rice, peanuts and tree crops. The weekly AgFax eNewsletters include: Southwest Cotton, Midsouth Cotton, Southeast Cotton, Southern Grain, Rice-Midsouth-Texas, Southern Grain and Midwest Grain. The bi-monthly issues include Weed Solutions-Midwest and Weed Solutions-Southern.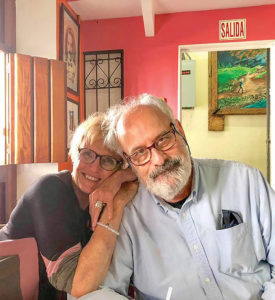 The owners of AgFax, Owen Taylor and Debra Ferguson, died in a car accident last December, leaving the business in the hands of their two children who are grateful for Farm Journal's interest in carrying on their parents legacy.
"Our parents would be so proud to have the company they built become part of Farm Journal, an organization they worked with as freelancers decades ago. Farm Journal will certainly be a great home for AgFax," said Taylor.
"The popular AgFax products will fold nicely into Farm Journal's digital portfolio and expand our service to growers and input companies active with those crops," said Andy Weber, Farm Journal CEO. "We are committed and proud to continue to serve these growers with the dedication and helpful information they've been accustomed to over the years."