The current theme of conversations I've been having all contain the question, "Will we have in-person events and when?" You can find podcasts about it and projections and opinions and surveys being done. For my part, the more I hear and the more I see being published in the media, nothing is certain. Of course you remember how 2 weeks turned into more than a year. At the end of 2020 I was seeing forecasts of back to normal live events by end of Q1, then it was Q2 and currently I'm hearing Q3 or Q4. But we're already seeing some postponing their events to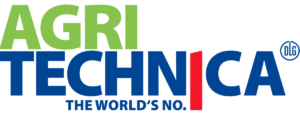 2022. A couple recent examples include the Corn Utilization and Technology Conference which was cancelled last year and AGRITECHNICA which was scheduled for November of this year! New dates for these are: CUTC – June 6-8, 2022 and AGRITECHNICA – February 27-March 5, 2022.
What is your outlook? There are many variables to consider. For example, small groups without a trade show might find it easier to hold an in-person event but it will probably include significant restrictions and rules to deal with. Think masks, round tables of 4 people instead of 8-10, personal plated/covered meals already on your table when you sit down to eat, customers/members who are not allowed to travel or won't and on it goes. Let's hope for the best since it would be really nice to see friends and clients face to face!
See what's going on at ZimmComm in the latest ZimmNews.