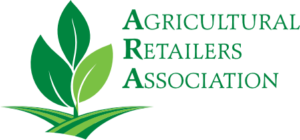 Farmobile is partnering with the Agricultural Retailers Association (ARA) to help ARA members maximize revenue when it comes to commercial fleets.
Farmobile's Bradford Warner has a background in logistics, and he noticed when he came to the agriculture industry that it lagged behind others when it comes to efficiency and managing fleets.
"It's been a very promising relationship, because when you have an association like ARA that's so focused on member benefits, this is a very logical connection then to an ag tech provider like a Farmobile that's all about empowering ag retailers to not only have good fleet data but to have good agronomy data to do what they're doing," said Warner, who participated in the virtual 2020 ARA Conference & Expo.
Farmobile's Steve Cubbage said these types of metrics are relatively new compared to most precision ag or agronomy data sets that have been around for the past 20 years. He especially emphasized the importance of being able to use information coming from machines in mixed fleets, providing a common platform for customers who are managing fleets and using variable rate technology. To learn more, visit aradc.org/fleet.

Interview with Bradford Warner & Steve Cubbage, Farmobile 9:51