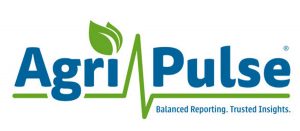 After the 2020 Agri-Pulse Summit was rescheduled several times and ultimately went virtual, the 2021 event is already planned to be a virtual event
The 2021 Agri-Pulse Ag & Food Policy Summit will feature three half-day sessions, March 22-24, with the theme: "Climate Risks, Rewards and Uncertainties."
"President-elect Joe Biden made action on climate change a key part of his campaign platform and has pledged to focus on climate in every federal agency. He's not alone," says Agri-Pulse Editor and Founder Sara Wyant. "Major food companies are already making carbon commitments and expecting farmers and supply chains to comply with a focus on sustainable and regenerative practices. Yet, there are a lot of different factors involved with getting the science, the economics and the cultural factors to align in a way that produces measurable and valuable outcomes."
The agenda will include political appointees, members of Congress, food and agricultural leaders, along with industry experts and academics, who will discuss the potential for agriculture to play a key role in providing solutions to climate change. Discussions will focus on research needs, potential costs and carbon payments, options for federal policy, proposed regulatory changes and more.
If COVID-19 restrictions allow, Agri-Pulse will also host a reception at the National Press Club on March 24.
Click here for registration and more information.