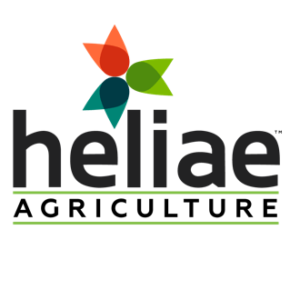 More than 900 participants joined in November 17 and 18 for Heliae® Agriculture's two-day virtual event "Rethinking Soil Productivity" to learn about soil health strategies and farm trial results from a variety of regions.
The event featured two main morning sessions and six afternoon breakout sessions spread out over two days, with a focus placed on soil health, regenerative agriculture and the soil health benefits that come from the incorporation of the specialized microalgae. Both days featured three breakout sessions focused on diverse regions throughout the United States and Canada, including a session held entirely in Spanish with crop data from the United States and South America.
These sessions showcased regional PhycoTerra® trial results and the soil health benefits that every soil type can gain from the incorporation of this specialized microalgae. All sessions featured a dedicated live Q&A segment that allowed viewers to submit questions to the panels of professionals for real-time answers.
Heliae® Agriculture will be sponsoring an upcoming webinar in partnership with No-Till Farmer on regenerative agriculture and an exciting new product being launched in the spring, PhycoTerra® ST (Seed Treatment). This webinar will be held on January 19, 2021. Another Heliae hosted webinar featuring news surrounding the PhycoTerra® ST launch will also be held on Tuesday, February 23, 2021. Follow phycoterra.com/blog for the registration and more information.
Videos of all presentations are now posted on the PhycoTerra® blog. To view recaps and recorded versions of all sessions, click this link.
Learn more about the virtual event and what Heliae Agriculture is all about in these interviews with Norm Davy, Chief Revenue Offer at Heliae® Agriculture and Dr. Karl Wyant, VP of Ag Science at Heliae® Agriculture.
2020 NAFB Interview with Norm Davy, Heliae Agriculture
(9:09)
2020 NAFB Interview with Dr. Karl Wyant, Heliae Agriculture
(15:56)