For the second time in three years, Jimmy Frederick of Rulo, Nebraska has set a new world record for rain-fed soybeans, producing 148.8 bu/acre over a five acre area on his farm, topping his previous record of 138 bu/A set in 2018 in the very same field.
Supported by root systems resembling those of "baby trees," Frederick described a typical plant as being waist high, with 5-7 lateral branches, and producing 450-500 pods.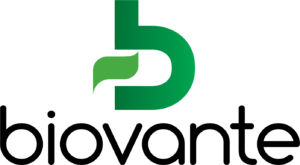 Despite a rough start, taking three weeks to emerge, the plants shot up uniformly and maintained strong vigor, aided by a biological seed treatment package from Biovante that included BioCore and Invade 5G seed inoculants. Once plants reached the V5 stage, they showed excellent plant health with a near perfect stand count.
While yield-breaking growers are often associated with using high levels of crop inputs, Frederick takes the opposite approach. He's found that less is more. That starts with population rates that vary between 30,000 to 90,000 seeds per acre. If this sounds more like corn planting, that was purely his intent in 2020.
"I basically used the same settings to plant both my corn and soybeans," says Frederick, who runs a John Deere 1770 on 30-inch rows. "This year I used 27-hole planter plates and kept the depth at two inches. In the past, I used 76-, then 56-hole soybean plates, but to achieve the consistently wider spacing I was looking for, I gave this a try."
While Frederick said his record yield was achieved at 70,000 spa, most of the field was planted at far lower rates. The entire 204-acre field averaged better than 90 bu/A.
"BioRed is a microbial product that really improves nitrogen fixation," says Frederick. "Even on these high yielded fields, I've never applied any additional nitrogen to my soybeans. Six years ago I came to the realization that I needed to adopt a different system for farming, one that focused on soil health, crop rotation, low plant populations and less dependence on synthetic products."