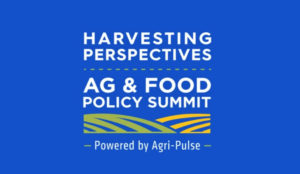 During the Agri-Pulse virtual Ag and Food Policy Summit on Monday, leaders of both the House and Senate Agriculture Committees talked about, well, food and ag policy. The summit was held with the backdrop of drama in the House over a Continuing Resolution (CR) that does not provide the $30 billion for the USDA Commodity Credit Corporation requested by the Administration, and the President's announcement last week of an additional $14 billion dollars in relief funds for farmers and ranchers impacted by coronavirus.
In separate interviews with Agri-Pulse reporter Phillip Brasher, House Agriculture Chairman Collin Peterson (D-MN) and Ranking Member Mike Conaway (R-TX) talked about the impact of coronavirus on farmers and ranchers, while at the same time expressing concerns that getting back into the habit of ad hoc disaster aid for agriculture could be detrimental to farm policy going forward.
AgriPulse Summit Rep. Collin Peterson (D-MN)
(27:18)
AgriPulse Summit Rep. Mike Conaway (R-TX)
(18:03)
Agri-Pulse founder and president Sara Wyant conducted the interviews with Senate Agriculture Committee Chair Pat Roberts (R-KS) and Ranking Member Debbie Stabenow (D-MI). Sen. Stabenow gave her opinion on whether the CR should include the CCC funding, and voiced her concerns about reports that the administration wanted to use some of the money under the Coronavirus Food Assistance Program (CFAP 2) to pay oil refineries denied waivers from the Renewable Fuel Standard. Sen. Roberts talked about the brand new Dwight D. Eisenhower Memorial and his fellow Kansan's contributions to food security, as well as his thoughts on farm policy in a COVID world.
AgriPulse Summit Sen. Pat Roberts (R-KS)
(28:41)
AgriPulse Summit Sen. Debbie Stabenow (D-MI)
(23:45)