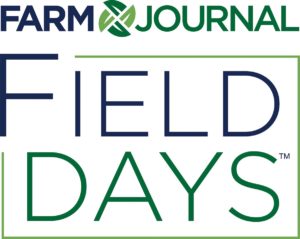 Farm Journal's 10 day "New American Farm Show" experience, which included Pro Farmer Crop Tour, Farm Journal Field Days and the #FarmON Benefit Concert, set a new industry standard for agricultural information exchange, with more than 50,000 farmers and ranchers from all 50 states participating.
The interactive experience included live crop reports and analysis, dynamic content, live discussion and virtual networking opportunities with th3e grand finale #FarmON Benefit Concert raising support for the National 4-H Council's FOURWARD Fund for youth educational resources.
The Farm Journal Field Days virtual event engaged farmers and ranchers in a virtual experience never seen before in agriculture, including listening to panel discussions and speakers on the virtual platform's main stage, learning about products and services from businesses showcased in the Expo Hall and networking with peers in the chat room and virtual beer garden. A survey of Farm Journal Field Days attendees provided this feedback to date:
• 87% said Farm Journal Field Days either met or exceeded their expectations
• 70% described their overall experience as very good or outstanding
• 85% plan to participate in another Farm Journal virtual event
• 87% would recommend Farm Journal Field Days to a friend or colleague
• 77% took action to learn more about a company or product they engaged with in the Expo Hall
• 75% felt companies that participated in Farm Journal Field Days cared more about connecting with farmers like themselves
All content in the Farm Journal Field Days virtual platform, including the #FarmON Benefit Concert, will continue to be available for on-demand viewing throughout the coming year, and people can still register to access that content.
You can find interviews and audio from Farm Journal Field Days on the AgNewsWire virtual newsroom for the event, which also includes some photos from the live event in Iowa.