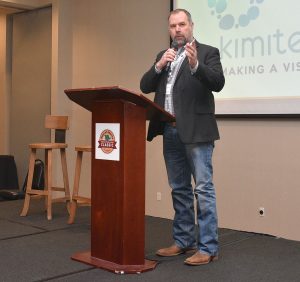 The U.S. Hemp Growers Association is unifying state and regional hemp associations, while looking to engage the farmer base that is already producing hemp or looking to do that in the near future.
"We see ourselves as advocates for the hemp farmer and those that are wanting to learn," said Doug Edge, who serves on the U.S. Hemp Growers Association Board of Directors. "We know that there have been a lot of challenges, it's now legal in many states to grow, and many states are still working through their permit process and all that, so there's a lot to navigate as a farmer, and we're here to help them do that."
Edge said the group is active in Washington, D.C. advocating for local and national issues regarding the hemp industry. The organization is also focused on helping with research and data, and offers educational events around the country. Edge said the industry is experiencing some growing pains, especially as growers await the needed infrastructure for processing and marketing goods.
Listen to Chuck's interview with Doug here: Interview with Doug Edge, U.S. Hemp Growers Association