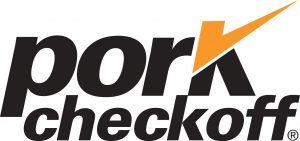 The National Pork Board will host allied industry partners at its first-ever Swine Innovation Summit in Indianapolis on Sept. 17, 2019. The inaugural event is designed to help pork producers and food influencers learn more about emerging technology trends facing today's food production systems. National Pork Board leaders will then attend the Forbes AgTech Summit, held on Sept. 18 and 19, in ongoing support of AgTech innovation and the THRIVE Midwest Challenge.
Forbes and SVG Ventures-THRIVE are founding partners of the AgTech Summit and partner with AgriNovus Indiana, Corteva, Elanco Animal Health, Land O'Lakes and Purdue University to provide networking and showcase opportunities in the Midwest.
The Summit will focus on emerging technology, new and dynamic business models and consumer behaviors which impact shopping preferences and food choices.
"Today's consumers literally carry supercomputers in their pockets and have access to information – both accurate and misleading – that they leverage in making on-the-spot purchase decisions," said Andy Brudtkuhl, National Pork Board's director of emerging technology. "In the span of a few short hours, we intend to educate today's pig farmers on what they need to know and how they must adapt to the changing world in which we live."
As part of its mandate to support pork research, promotion and education, the National Pork Board is offering the conference free of charge to pig farmers, swine veterinarians, authorized academics and allied industry. Interested attendees can see the agenda of the Swine Innovation Summit and register here.