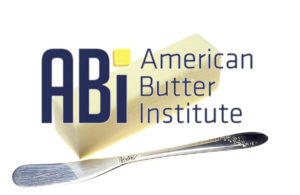 More plant-based products are entering the marketplace labeled as butter, and the dairy industry wants to put a stop to that practice. American Butter Institute Executive Director Tom Balmer said these products are mislabeled based on the standard of identity that exists for butter.
"The butter standard of identity, which is the only federal food standard established by an act of Congress, and it's the oldest food standard that's still in effect in the United States, requires that the product be made from cream and be not less than 80 percent milk fat in the finished product," said Balmer.
He added that butter has a very simple ingredient list. "Virtually no product has as clean a label as butter, in the case of salted butter being cream and salt – two ingredients," he said.
Balmer attributes the increase in these types of products coming into the marketplace to a decline in sales of margarine and vegetable spreads, while per capita consumption of butter continues to increase. He said the dairy industry has no problem with these products, but disagrees with labeling them as butter instead of margarine or some other kind of spread.
Learn more in this interview: Interview with Tom Balmer, American Butter Institute