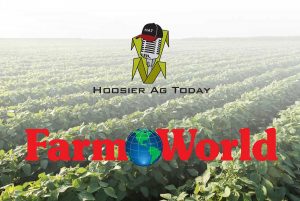 Hoosier Ag Today and Farm World have jointly purchased the Indiana-Illinois Farm and Outdoor Power Equipment Show from Richard Sherman, who has operated the show the past 39 years. The show will be held December 11 – 13, 2018 at the Indiana State Fairgrounds.
Sherman announced in March that he no longer intended to operate the show. "The show is a tradition that thousands of Indiana farmers and businesses count on, and we felt it was important to see that tradition continue," said Gary Truitt, President of Hoosier Ag Today. "There is a lot of uncertainty right now about the farm economy, so we felt it was important to make a bold statement about the future of Indiana agriculture and the future of Indiana farm families. We believe the future of agriculture is strong and sustainable and that this show will help growers and their suppliers to be productive and profitable in that future."
A special show website that will keep farmers and exhibitors updated on the latest developments surrounding the show will be launched soon.