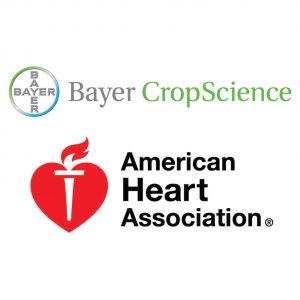 Bayer is partnering with American Heart Association to encourage wellness in rural communities. Statistics show 600,000 people die annually from heart disease, and about 20 percent of those people live in rural America. People in rural communities also have a 50 percent higher likelihood of having preventable heart disease.
In 2017, for every bag of LibertyLink soybean seed purchased, Bayer made a donation to the American Heart Association on behalf of that grower. Awareness is the goal, according to Allen Gent, strategic business lead at Bayer. "The intention was to really get out there and talk about something that's impacting us as a society and ask how can we bring that message to rural America," says Gent.
Bayer committed up to $500,000 to the American Heart Association's Healthy For Good movement.
Learn more in Chuck's interview with Allen Gent from last week's Farm Progress Show: Interview with Allen Gent, Bayer
View Bayer photos here: Bayer CropScience at #FPS17 Photo Album
View all photos from FPS here: 2017 Farm Progress Show Photo Album