The Opening Session of the American Seed Trade Association (ASTA) annual meeting featured three speakers offering "Perspectives from Today's Major Food Companies."  John Wiebold from General Mills, Jenny Verner from Cargill, Inc., and Autumn Price representing Land O'Lakes each addressed the audience before participating in a panel discussion and taking questions from the audience. Each spoke of the challenges of feeding the world balanced against the needs of the environment and the changing consumer who is more aware of these issues.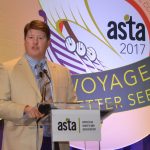 "We believe the work that we do upstream in our supply chain has a direct impact on the ecosystems around the world and we want to leverage that for positive," said John Wiebold regarding General Mills. "So as we roll forward not only do we want to help farmers but we want to help farming communities around the world."
"Farming is not big gardening," he continued. Crops need a stable climate and it's important to work across the entire value chain to ensure crops are available now and in the future. Listen to Wiebold's full remarks here: Remarks by John Wiebold, General Mills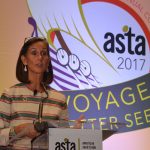 The challenges of nourishing 9 billion people concern the folks at Cargill as well, noted Jenny Verner. "You care a lot about what you put into your body, what you feed your family, what you feed your friends. And so for us as an industry, it really is a powerful opportunity to work collaboratively to help people come together and solve the world's issues."
Those solutions will involve transparency, sustainability, and trade, Verner asserts. Listen to her full address here: Remarks by Jenny Verner, Cargill, Inc.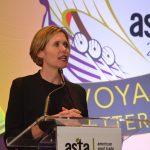 Autumn Price reiterated that Land O'Lakes believes in these ideals too, but also stressed support for science-based farming.
"We've stayed true to our roots as a farmer-owned cooperative and are honored to be advocates to the farmers and producers who are our members. We've also expanded and evolved our businesses to meet the challenges and changing demands of farmers, customers, and consumers in the last 100 years."  Listen to her comments here: Remarks by Autumn Price, Land O'Lakes