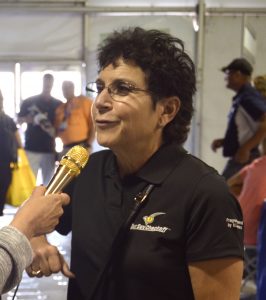 The U.S. Farmers & Ranchers Alliance (USFRA®) has announced the finalists of its third class of Faces of Farming and Ranching, a nationwide search to help put real faces on agriculture. This is the third class of Faces of Farming & Ranching that USFRA has sought to speak on behalf of the industry in this capacity.
The finalists are:
Lauren Arbogast, VA
Emily Buck, OH
Katie Roth, WI
Lauren Schwab, OH
Jeremy Brown, TX
Paul Lanoue, MN
Geoff Ruth, NE
Joy Widerman, PA
"Farmers and ranchers care immensely about their animals, the environment, and their customers, and we need to share their stories in order to protect many of the tools and technologies that agriculture utilizes today," said Nancy Kavazanjian, USFRA Chairwoman. "These incredible finalists make it their highest priority to provide a nutritious and sustainable food supply, which is the story we intend to share with today's consumer through this program."
Kavazanjian says from October 10-16, people will be able to visit USFRA's Facebook Page to learn more about each of the finalists and the work they do, including short videos highlighting their operation. From there, the public can vote for the farmers and ranchers whom they believe best represent today's agriculture and the final winners will be announced in November at the National Association of Farm Broadcasting (NAFB) Convention in Kansas City.
We talked with Nancy at the Farm Progress Show yesterday about the Faces of Farming and Ranching program and what USFRA has been able to accomplish with this program. Interview with Nancy Kavazanjian, USFRA