Hope you are planning on attending the Rural Infrastructure Summit, sponsored by the Association of Equipment Manufacturers (AEM), in conjunction with Agri-Pulse Communications. The event is being held Monday, August 29 in Ames, Iowa, the day before the 2016 Farm Progress Show kicks off right next door in Boone.
AEM Senior VP Charlie O'Brien says they are working with Agri-Pulse to bring more awareness to the infrastructure issues facing rural America. "We are looking towards the future and don't see a lot of movement in Washington DC in terms of fixing the infrastructure we've got," said O'Brien. "We want to raise the visibility of how important this issue on infrastructure is and then start to develop the solutions."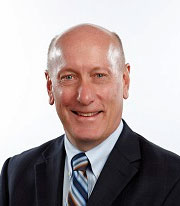 He adds that roads, bridges, locks and dams that need repairs and improvements impact agriculture in a number of ways. "We're moving fairly significant equipment from farm to farm," O'Brien said. "Then we also have the movement of the product from the farm to the market."
The program will consist of two panels moderated by Sara Wyant, Editor of Agri-Pulse – "Rural Infrastructure and the Ag Economy: The Good, the Bad and the Ugly" and "Disruptive Innovation: Not Just for Silicon Valley." The summit will be held at the Iowa State Center's Scheman Building, in Ames from 2:00 pm – 5:00 pm and followed by a networking reception.
Learn more in this interview with Charlie and watch for our coverage from Ames: Interview with Charlie O'Brien, AEM