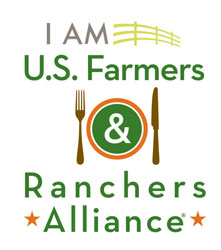 Lisa Lunz of Nebraska has been on the board of the U.S. Farmers and Ranchers Alliance (USFRA) from the start and she has been pleased to see how the organization has grown to have a significant influence on conversations about food across the country.
"USFRA's mission is to develop trust in modern day agriculture," says Lunz, who served as chairman of the Nebraska Soybean Board. "USFRA has had the opportunity to get into conversations that typically agriculture hasn't been a part of."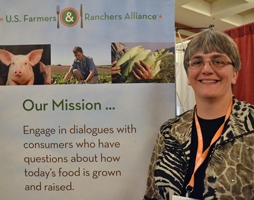 One example of that, Lisa says, is the New York Times "Food for Tomorrow" event at the end of 2014. "If we can work together that gives us more power," she says. "We need to have a common voice when we talk about GMOs, or antibiotics, or sustainability."
Lunz is also pleased with the agricultural education tools that have been developed by USFRA from the movie Farmland. "To talk about conventional agriculture in the schools I think is very important," she says.
Learn more about why Lisa is part of USFRA here: Interview with Lisa Lunz, Nebraska farmer