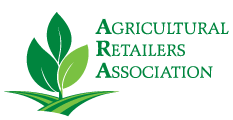 The U.S. Bureau of Alcohol, Tobacco, Firearms, and Explosives (ATF) has ruled that the fire which caused the explosion at the West Fertilizer Company in West, Texas on April 17, 2013 was started intentionally. ATF says they have tested and ruled out all accidental or natural causes, and are now offering a $50,000 reward for information leading to the arrest of the person responsible for the deaths of 15 people.
The Agricultural Retailers Association has released a statement in response to the ATF's findings.
The impact of this disaster is still being felt — within and beyond the West community — more than three years after the incident. It's tragic someone would intentionally start a fire that would lead to such devastating consequences. We hope the criminal, or criminals, responsible for deliberately setting the fire are brought to swift and decisive justice.
Safety is our top priority. Through ResponsibleAg and other efforts, the agricultural retail industry continues to advance initiatives to improve upon its sound stewardship practices.
ARA also states that they are working with The Fertilizer Institute through their combined program, ResponsibleAg, to enhance safety and accountability in the fertilizer industry.
Our hearts go out to all those personally affected by this news.