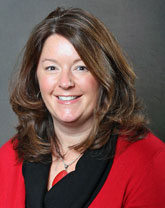 Like most farm women, Jeanette Merritt wears many hats. A wife and mother of three, the 4th generation Indiana hog and soybean farmer is a Purdue University graduate who serves Hoosier State agriculture in a variety of ways.
Jeanette is a former farm broadcaster and agricultural journalist who has put her experience to work as a public speaker and PR specialist for the industry. She's served the Indiana Wine industry and is Director of Checkoff Programs for Indiana Pork. At the same time, she sits on the board of the Indiana Soybean Alliance and in that capacity was chosen recently to serve on the board of the U.S. Farmers and Ranchers Alliance (USFRA).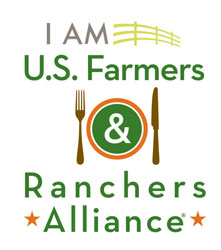 Because of Jeanette's broad background in agricultural communications, she sees the great need for USFRA to unify the voice of the nation's farmers and ranchers. "I think it's important that we all have the same message," she said. "We're all trying to educate consumers. Maybe the way we farm is different from state to state, but we still have the same goal."
That's why she thinks it's important for state commodity organizations to support the work of USFRA as much as possible. "Being able to participate brings that local feel to a national organization," she said, adding that she believes it has been an effective use of farmer checkoff dollars in Indiana. "Being able to work with other commodity organizations and combine those dollars to make our effort even bigger I think is a great use of the checkoff."
Jeanette believes USFRA has already made a difference in the short five years of its existence with programs such as Food Dialogues, the FARMLAND movie spinoffs, and the Faces of Farming and Ranching.
Listen to Jeanette's thoughts on USFRA here: Interview with Jeanette Merritt, Indiana soybean member of USFRA board