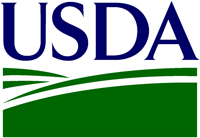 The citrus greening crisis in Florida and across the U.S. is receiving $20.1 million dollars to bring growers closer to a solution.  The USDA's National Institute of Food and Agriculture (NIFA) awarded the grants to university researchers and extension projects working to fight Huanglongbing (HLB) or greening disease.
"Citrus greening has affected more than 75 percent of Florida citrus crops and threatens production all across the United States," said Secretary Tom Vilsack. "The research and extension projects funded today bring us one step closer to providing growers real tools to fight this disease, from early detection to creating long-term solutions for the industry, producers and workers."
The Specialty Crop Research Initiative (SCRI) program was created to support specialty crop production through research and extension activities.  Since it began in 2014 the USDA has put forward $43.6 million into combating citrus greening disease. The disease has affected the majority of Florida's citrus-producing areas and affected groves in Georgia, Louisiana, South Carolina, Texas and residential trees in California.
Fiscal year 2015 grants include:
University of California, Riverside, Calif., $3,990,772
University of Central Florida, Orlando, Fla., $1,975,000
University of Florida, Gainesville, Fla., $2,800,000
University of Florida, Gainesville, Fla., $3,999,508
USDA Agricultural Research Service, Ithaca, N.Y., $1,951,763
New Mexico Consortium, Los Alamos, N.M., $3,320,000
Washington State University, Pullman, Wash., $2,115,000
Research at the University of Florida and Washington State University will focus on growing the putative pathogenic bacterium in artificial culture, which will greatly facilitate research efforts to manage HLB. Another project at the University of Florida will develop morpholino-based bactericides to reduce pathogen transmission and eliminate infections in existing trees. Research at the University of California will use virulence proteins from the pathogen to detect its presence before symptoms appear and to develop strategies for creating citrus rootstocks that are immune to HLB. Information about all of the projects funded this year can be found online.
The Farm Bill mandates that all projects meets the recommendations of the Citrus Disease Subcommittee, which provides an agenda, budget, and consultation with the NIFA.  They will meet February 17-18 in Riverside, California to discuss priorities for 2016.