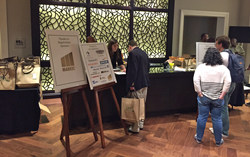 The 2015 Crop Insurance & Reinsurance Bureau Annual Meeting is underway in Bonita Springs, FL. That's where you hold a meeting this time of year! I grew up about 2 hours north of here.
So, registration is underway, the board is meeting and we have the opening reception is coming up soon. This is my first time attending and we're going to be learning a lot together.
I'd like to thank Rural Community Insurance Service for sponsoring my coverage of this year's meeting. We'll have lots of photos and interviews in the next few days!
Follow the hashtag #CIRB2015 for those who will be tweeting!