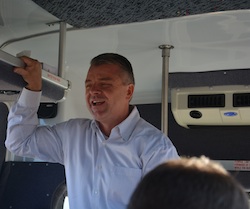 QC Corporation is the sixth company to be acquired by Verdesian Life Sciences – a company according to founder and CEO JJ Grow – that is focused on nitrogen and phosphorus, two extremely important inputs for farmers. The combined company will continue to be owned by and have the capital backing of Paine & Partners. Financial terms of the transaction were not disclosed.
"We are excited to welcome QC and its micronutrient platform, including its unique Nutripaction compaction granulation technology, to Verdesian," Grow told AgWired.com during the company's Los Alamos Media Tour that took place on October 1, 2014. He said the company is as committed to research and development as Verdesian and QC Corporation's product portfolio will be integrated into the company's broad science-based ag product portfolio. As with other acquisitions by Verdesian, Jason Gordon, president of QC will continue to lead the day-to-day operations and manage QC customer relationships. Other employees will remain actively involved in the business.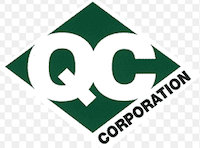 Jason Gordon, president of QC, said of the announcement, "QC's leading micronutrient business and manufacturing capabilities are highly complementary to Verdesian's plant health and nutrition offerings. This combination enables us to leverage Verdesian's resources and growth platform to capitalize on new opportunities while continuing to provide QC's customers with the innovation and service that has been the cornerstone of QC's success over the last 40 years. JJ and the Verdesian team share our core values, namely the creation of best-in-class products and outstanding customer service."
During the media tour, a dozen reporters, including myself, had the opportunity to learn about the pipeline of product solutions coming to market via all the companies under Verdesian's umbrella. The company and its subsidiaries are all focused on next generation technologies for the specialty and agricultural markets worldwide.
Grow added, "QC is an established market leader in the fast-growing micronutrients category. We expect that the combination will bring QC's expertise increasingly into Verdesian's core agricultural markets, while QC's lawn and garden, and turf and ornamental customers will see new applications for Verdesian's proprietary products."