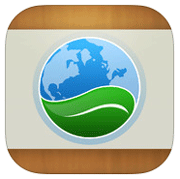 If you have the AgWired App or don't have it, now's a good time to update it or download it. We've just finished an AgWired App update for iOS and Android to keep up with changes in those platforms. New functionality is being researched for our next update. You can get it free in the iTunes Store or Google Play.
Besides getting the app in one of the two main online stores the new version of AgWired has a built-in app option. If you open your mobile browser on your device and got to AgWired.com you should see a popup that directs you to install AgWired onto your device homepage. It's simple and works great. AgWired has always been mobile browser optimized and this app takes you right there without having to navigate to the page.
We're doing all we can to make it easy to get your daily dose of AgWired! Thank you iCropTrak for continuing to be our Agwired App Sponsor.