The Executive Committee of the National Agri-Marketing Association met yesterday and even though I could not make it thanks to plane problems and weather I got all caught up with President Kenna Rathai this morning. So this week's program is our conversation in which Kenna talks about what the committee discussed or did during the quarterly meeting.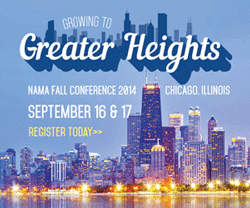 First up is the annual NAMA Fall Conference. This year the conference will be held at the Hotel Chicago on Sept. 16-17 with a pre-conference farm tour arranged by the Chicago NAMA Chapter. Speakers and sessions have been announced. Check your schedule and get registered. It's going to be a good one!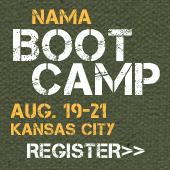 Although Kenna and I didn't talk about NAMA Boot Camp I'm putting a plug for it here since you need to get registered. It will take place in Kansas City August 19-21.
Some other items on the committee meeting agenda included a proposed overhaul of the NAMA website back end operating system. This needs to be done and will create a better website that will be easier for the staff to manage and keep up to date. Our organizational finances are in great shape and we've got money budgeted for this project.
Another item we talked about are some upcoming NAMA industry alliance events. The next one will be a July 28 reception we're co-hosting with the NAFB during the Agricultural Media Summit. We will also have one during the Farm Progress Show again this fall in Iowa.
Listen to this week's program and hear more about what is going on with NAMA: NAMA Update
Thanks to our ZimmCast sponsor, GROWMARK, locally owned, globally strong, for their support.

Subscribe to the ZimmCast podcast here.