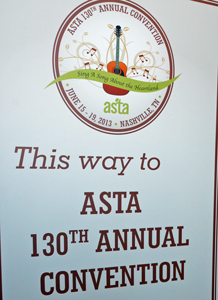 The American Seed Trade Association (ASTA) is holding its 130th annual convention in Nashville, Tennessee this week and it goes without saying that the organization is facing issues today that members at that first meeting never even dreamed about.
"It's really exciting when we look at 130 years of all the issues that impact the seed industry and how the industry has changed just over the last 10-15 years, let alone 130," said ASTA President and CEO Andy LaVigne.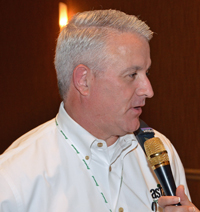 Today the big issues for the industry include dealing with new breeding methods, handling of seed treatment, and advocating for the seed industry on the local, national and even international level.
On the national front, Andy says they are kicking off a new seed industry advocacy program to help members become more involved in legislation and regulatory issues; and on the international front they are continuing to make progress on what is know as "The Accord" – an industry-wide effort to address the opportunities and the challenges associated with biotechnology patent expiration. "The whole program will be up and running by the end of this year and the opportunity for generic products to come into the marketplace or be stacked will be there," said Andy, just in time for the first commercial biotech event to come off patent.
Find out more in this interview with Andy: Interview with ASTA CEO Andy LaVigne
The official photo album is started and we will also be keeping a page on AgNewsWire.AgWired.com where all audio files will be posted.