It's that time of the year when many of us are looking back at the past year and ahead to the new year, especially when it comes to our finances. Farmers who are making a New Years resolution to consider options for managing risk should check out MaxVisor for consulting with a personal touch.
"It is sit down, one on one with that farmer and make recommendations that fit that producer's risk tolerance, risk profile and needs at that time," said Cory Winstead, Senior MaxVisor Representative.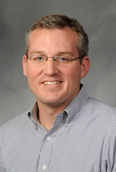 MaxVisor is a service of AgriVisor, an agricultural advisory firm that is part of the GROWMARK family of companies. "We have multiple different silos, or bins, that are part of AgriVisor," Cory says, from research and pricing strategies, to crop insurance and brokerages service relationships. MaxVisor specifically includes hedge accounting and professional services with timely and frequent communications updates by email, text and audio reports.
Cory says AgriVisor is owned 51% by GROWMARK and 49% by Illinois Farm Bureau, but anyone can take advantage of their services. "You don't need to be a GROWMARK customer, or an FS customer – you don't even need to be a Farm Bureau member to be a part of us. If you're a farmer who has some needs or questions about the market – that's what we're here for." Cory adds that they have customers from Ohio to Kansas, and Canada to Alabama.
To find out more about MaxVisor, Cory says there is a link on the side bar of the AgriVisor home page that takes you to a free trial sign up page – no risk, no obligation – just to check it out. What do you have to lose?
Find out more about MaxVisor in my interview with Cory here: Cory Winstead Interview