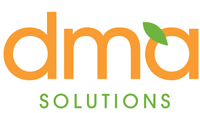 Here's an idea for your next convention or farm show. Wish I was going to United Fresh 2011 to compete in the DMA Solutions, Foursquare Showdown. DMA Solutions, Inc., is a marketing firm focused on the produce industry. I assume you all know about and use Foursquare by now right?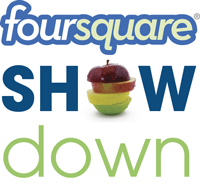 United Fresh 2011 attendees that have GPS-enabled mobile devices can download the foursquare app, connect with the contest and "check in" with The Core Blog at various points of interest throughout the week to win prizes.
"The fresh produce industry as a whole is finally starting to see the opportunities that social media marketing has to offer," says Dan'l Mackey Almy, president. "We are hosting this contest to engage the industry at one of our most well attended events and to give our peers the opportunity to experience first-hand how social media marketing vehicles work to connect."
United Fresh 2011 attendees that enter the contest should follow these simple steps to enter and win:
Download the foursquare app to their mobile phone
Login or create a foursquare account
Add The Core Blog as a friend in foursquare
Follow The Core Blog's "check in" status on foursquare for tips and information throughout the Convention
Play to win one of several gift card prizes
To top it off, each of The Core Blog's foursquare friends will be entered into a drawing for a $250 VISA gift card. For every new friend of The Core on foursquare, DMA Solutions will also give $10 to the Second Harvest Food Bank of Greater New Orleans, up to $500. DMA Solutions will host a booth at the Global Conference on Produce Technology and Innovation on Thursday, May 5, 2011 at the Hilton Riverside Hotel. The booth will feature DMA Solutions' new PLUG IN campaign designed to help fresh produce companies plug into consumers utilizing social media marketing.