Here's the latest installment of our "Getting To Know GROWMARK" series. We're going to talk risk management with Cory Winstead, AgriVisor, a joint venture between GROWMARK and the Illinois Farm Bureau.

AgriVisor is a full service Agricultural Advisory firm that works closely with you, to provide a complete set of Agriculture Risk Management tools and Marketing services that are unique in the industry.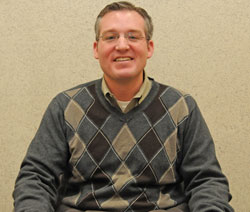 Cory says their main focus is "to provide producers with an opportunity to get assistance in their marketing needs and market information." The company offers a variety of services that includes Crossover Solutions, MaxVisor, Brokerage Services, E-Visor and Cash Strategist. He says that the advice they provide depends on which area you're working with. For example, on the Cash Strategist side where you would be talking about cash sales it's about basis risk but on the Crossover Solutions and MaxVisor side it's more of an all inclusive thing that looks at markets and factors like input costs and a lot of other variables that would affect a sales decision. In our interview he offers some other examples of how AgriVisor works with customers. Basically, it's a full service, "one-stop" suite of services. It's also worth pointing out that some of their Crossover Solution products are offered directly to GROWMARK customers who can then offer them to their farmer customers which allows them to be more competitive in the marketplace. He also points to their new Crossover Solutions Insight website which you can find at www.graininsight.com.
You can listen to my interview with Cory here: Cory Winstead Interview