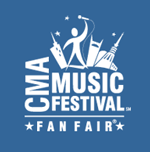 I've been waiting for the CMA to get their release out on this so that I can announce another upcoming event I'll be blogging. This time it's the Country Music Association Fan Fair in Nashville. I'll be blogging it for New Holland.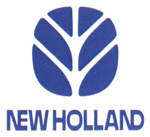 New Holland has an on-going promotional campaign that involves country music star, Michael Peterson who has a new album out that's only been available at New Holland dealers. At the Fan Fair on June 11 he'll be presiding over the first ever Michael Peterson/New Holland Celebrity Tractor Race. Additionally, all the pictures, interviews and video I shoot will be loaded onto a video iPod to be given away in a contest for people who enter at the venue. Very cool promotional idea if you ask me. Here's some more details on the event from the CMA Fan Fair website:

Sunday, June 11, spotlights the Michael Peterson/New Holland Celebrity Tractor Race from 1:00–3:00 PM. Country Music artists and celebrities will race against the clock through an obstacle course on a New Holland compact tractor. A New Holland Boomer compact tractor will be signed by all participating celebrities and auctioned off at a later date on eBay, with proceeds to be divided between the St. Jude Children's Research Hospital and to the winner's charity of choice. Participants include Deborah Allen (Curb recording artist); Bering Strait (Universal South recording group); singer/songwriter Woody Bradshaw; singer/songwriter Bekka Bramlett (former member of both Fleetwood Mac and Bekka & Billy); The Honorable William J Chatfield (Director of Selective Service); actor Alan Dysert; actor Scott Getlin; Craig Hentrich (NFL punter with the Tennessee Titans); Janet Ivey (creator of "Janet's Planets"); Robert K Oermann (noted Country Music historian and journalist, as well as former judge on the USA Network's television series "Nashville Star"); singer/songwriter Bobby Pinson; singer/songwriter Colt Prather; and singer/songwriter Billy Yates.