A new hire at Bader Rutter & Associates.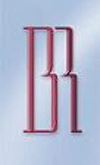 GUNDZIK JOINS BADER RUTTER & ASSOCIATES
MILWAUKEE — Denise Gundzik has joined Bader Rutter & Associates as an assistant media planner/buyer in the agency's media group.
Prior to joining Bader Rutter, Gundzik worked as a closing/escrow agent for Metropolitan Title Company. She has a bachelor's degree in mass communications from the University of Wisconsin – Milwaukee.
Bader Rutter & Associates is an integrated marketing services agency headquartered in Milwaukee with additional offices in Lincoln, Neb.; Memphis, Tenn.; and Minneapolis.
For more information contact Greg Nickerson, President, (262) 784-7200