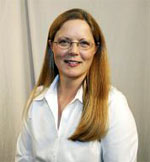 I remember watching tv commercials for Perdue chicken during the couple of years I lived outside Baltimore. They featured Frank Perdue, who passed away this year. They were funny and you just believed him so we cooked a lot of it on the grill. You can see a nice tribute to Frank on the Perdue website. Now they've got a new spokesperson.
Julie DeYoung is moving to Perdue Farms Inc. as Vice President of Corporate Communications. DeYoung will oversee Perdue's Communications and Public Affairs Department. She will be responsible for media and community relations, internal and external communications, corporate contributions, and will be the primary spokesperson for the corporation according to Jim Perdue, Chairman.
Julie started her career in 1983 after graduating from Iowa State. Perdue is the No. 1 brand of fresh chicken in the Eastern United States.