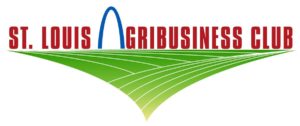 The St. Louis AgriBusiness Club has just released a new economic impact study which finds that agribusiness contributes $43 billion in total sales and 166,633 jobs to the St. Louis region. The study was conducted by Alan Spell of the University of Missouri Extension.
St. Louis continues to serve as the hub of American agriculture. Over 50% of U.S. agricultural production occurs within 500 miles of the St. Louis metro area. The study reported that 12.8 percent of the St. Louis region's total sales are from agribusiness and indirect sales, and that 9.3 percent of the region's jobs are directly related to agribusiness and indirect firms.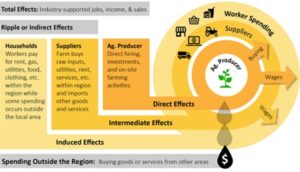 Agribusiness industries within the bi-state 14 county area include production agriculture and manufacturing and processing in the areas of animal food, human food, beverages, paper products, pharmacy and medicine and basic chemicals. The St. Louis region is home to some of the largest agribusiness employers in the United States and world, including Bayer Crop Science, Bunge North America, Novus International and Nestle Purina Petcare. The American Soybean Association (ASA) and the National Corn Growers Association (NCGA) also have their world headquarters in St. Louis.
The study's scope encompasses the St. Louis Metropolitan Statistical Area (MSA), a bi-state region that covers 14 counties.