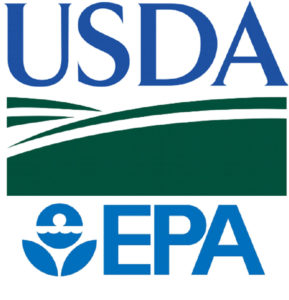 The Environmental Protection Agency has teamed up with USDA to advance agricultural sustainability with the Next Gen Fertilizer Challenges. The competition includes two challenges that seek proposals for new and existing fertilizer technologies to maintain or improve crop yields while reducing the impacts of fertilizers on the environment.
EPA Administrator Andrew Wheeler and U.S. Secretary of Agriculture Sonny Perdue announced the new initiative jointly during a virtual press conference on Wednesday. "The shared goal here is to accelerate the development of next generation fertilizers for corn production that can either maintain or increase crop yields while reducing environmental impacts to our air, land, and water," said Wheeler.
"USDA is committed to encouraging the development of new technologies and practices to ensure that U.S. agriculture is socially, environmentally, and economically sustainable for years to come," said Perdue. "This challenge will stimulate innovation and aligns with USDA's Agriculture Innovation Agenda announced earlier this year."
Also participating in the announcement were Jennifer Orme-Zavaleta, EPA Principal Deputy Assistant Administrator for Science, as well as representatives from organizations working with the agencies on the competitions – The Fertilizer Institute, the International Fertilizer Development Center, the National Corn Growers Association, and The Nature Conservancy.
EPA and USDA announce Next Gen Fertilizer Challenges
(18:40)