*Updated with Hollinrake interview*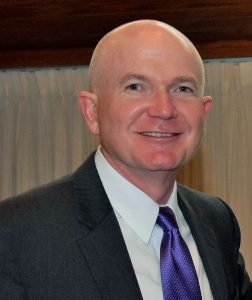 Syngenta has announced new leadership appointments supporting the growth and investment in its North America and global Seeds business.
David Hollinrake, currently regional director North America Seeds, is appointed head global Seeds Strategy and Portfolio. In his new role, David will lead long-term strategy development and planning for the global Seeds business to continue to deliver increased choice and innovative products for growers, with primary focus on the important U.S. seeds market.
David joined Syngenta in 2017 and brings nearly 30 years of experience in agriculture with numerous senior leadership roles in business development, strategic and product planning, and sales and marketing at Bayer Monsanto, Solae and Adayana Incorporated.
Listen to an interview with Hollinrake here about his new position and strategy for Syngenta's global seed business.
Alltech ONE Virtual interview with David Hollinrake, Syngenta (14:07)
Justin Wolfe, currently regional director for Europe, Africa and Middle East (EAME) Seeds, will replace Hollinrake as regional director North America Seeds. Justin joined Syngenta in 2018 and has over 26 years of agricultural industry experience. Prior to joining Syngenta in 2018, Justin was with Monsanto for over 20 years, most recently as vice president Europe and Middle East Commercial Operations.
The Syngenta EAME Seeds region will now be led by Gaël Hili, currently Syngenta Crop Protection head East Europe. All appointments will be effective June 15.