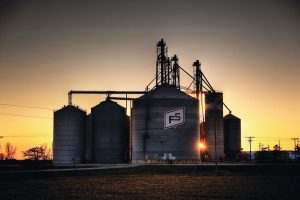 Farmers and grain companies in the Midwest are stepping up to help feed those in need. GROWMARK system members FS GRAIN and Gold Star FS have started accepting grain donations which will raise money for food banks across the region in a move they hope will spread nationwide.
Mike Schaver, grain department manager with Gold Star FS, says he is reaching out to each customer and says donations of any size of bushels will be a blessing during these trying times.
"Here in America we are accustomed to being the greatest agricultural nation in the world and we know that many of our neighbors' lives and finances have been turned upside down," adds Schaver. "Food banks across the country are trying to navigate unprecedented need while experiencing reductions in donations from the public sector, as well as traditional donations from grocery stores and restaurants."
Customers who make a donation have the option of which local food bank their donations will be sent to. And a growing number of food banks are now participating.
More $20,000 in donations have been committed already, which is about $160,000 in groceries for neighbors in need.