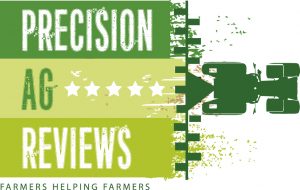 Precision Ag Reviews, an independent resource to help farmers make decisions about precision ag equipment, has ranked the top five products of 2019 according to thousands of reviews received by farmers.
"More than 3,000 reviews of precision farming products were submitted to Precision Ag Reviews online and in person at farm shows across the country in 2019," said Stacie McCracken, Precision Ag Reviews project manager. "For the first time, we are sharing the findings from aggregated data that showcases the precision farming products farmers collectively rated the highest."
For 2019, the top five products were determined by the highest overall ratings based on a five-star system that includes cost, ease of use, value and support.
Ag Leader, InCommand Display
Climate, FieldView Drive
Precision Planting, 20l20 Display
Ag Leader, Integra Display
Trimble, TMX-2050 Display
The Ag Leader InCommand display topped the list in the categories of ease of use, overall value and technical support, while the Climate FieldView Drive had the highest ranking for cost. The product with the most reviews in 2019 was the John Deere Greenstar 3 2630 display.
Precision Ag Reviews was started in 2017 with the support of the Ohio Soybean Council and the soybean checkoff to provide a reliable, unbiased source of information about precision technology products for farmers based on their own peer reviews.
Interview with Stacie McCracken, Precision Ag Reviews
5:15
Visit with Precision Ag Reviews at Commodity Classic booth #125!