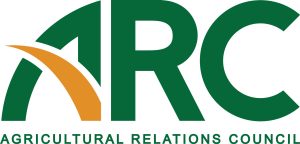 The Agricultural Relations Council (ARC) is in year four of the ARC/Gardner & Gardner Communications internship program. The 2020 intern host will be Charleston|Orwig in Hartland, Wis.
The 2020 intern should have strong writing skills, organizational ability and social media skills. The ideal candidate should thrive in and enjoy being in a fast-paced, team-oriented culture. Successful interns with C|O are eager to learn, ask questions and willingly jump whenever needed. The internship is unique in ag communications in that it is a collaboration of the organization (ARC) and the host agency. The ARC portion of the funding comes from a grant from Gardner & Gardner Communications to the ARC Foundation.
Student intern applications must be received by February 21, 2020.
In addition, registration for the annual Agricultural Relations Council Charleston|Orwig Scholarship is open and applications are being accepted until March 15.
Each year, one college student studying agricultural communications and public relations, is awarded a $1,500 scholarship. Past winners include Kate Griswold, JD Rosman, Alexa Nordwald, Jane Hulse and Emily Wade. Lyle E. Orwig, founder of Charleston|Orwig, generously funds this scholarship each year through an endowment with the ARC Foundation.