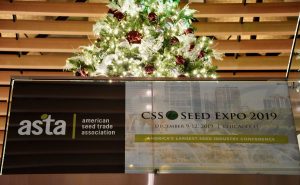 The American Seed Trade Association (ASTA) is ending 2019 on a positive note with another successful CSS and Seed Expo in Chicago and a lot of optimism going forward.
"There's a lot of innovation in our industry today," says ASTA president and CEO Andy LaVigne. "So we see a lot of companies coming into the market, a lot on discovery, a lot on genetics, a lot on breeding, so it's pretty exciting right now."
ASTACSS19 Interview with ASTA CEO Andy LaVigne
(9:10)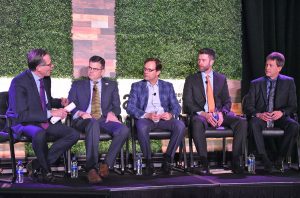 Some of the highlights from the event included the annual ag economic update from Dan Basse, a well attended session on hemp, and the third annual student video contest award.
Another highlight was the follow up- panel to last year's Majors After the Mergers, this one called "Thriving Amongst the Giants" and featuring perspective from a few of the industry's most successful regional seed companies.
Among those participating on the panel was ASTA's 1st Vice Chair John Latham, who talks about the challenges of 2019, weather and trade issues, and priorities for 2020 in this interview:
ASTACSS19 Interview with ASTA 1st Vice Chair John Latham, Latham Seeds
(8:23)
You can find more interviews, session audio and lots of photos in the ASTACSS Virtual Newsroom on AgNewsWire.