CropTrak, a leading global SaaS platform utilized by Agribusiness and Food Companies for compliance data capture and reporting, has hired Stewart Dainty as Director, Key Accounts.
An Iowa native, Dainty is based out of Des Moines and brings 25 years of agricultural industry experience in data and engineering analytics technology to CropTrak. He began his career with a degree in Finance (Analytics) from Iowa State University and most of his career has been spent working on improvements to agricultural processes, designs, and information.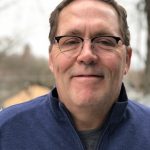 Dainty has held both sales and leadership roles with companies such as John Deere and Proagrica and has developed a strong background in multi-dimensional data sciences, which helps to understand how CropTrak's solutions can best be delivered to each unique client.
To learn more about the new CropTrak enterprise accounts team and how they can help you maximize efficiencies and provide further insights within your Agriculture-related business, send a note to Hello@CropTrak.com.