Yesterday was a brand new day for BASF as the Chemical Company marked its entry into seeds, non-selective herbicides and nematicide seed treatments.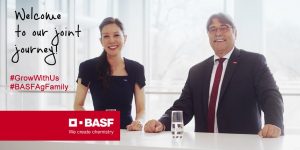 BASF closed on its acquisition of businesses and assets from Bayer, and has renamed the division from Crop Protection to Agricultural Solutions. "It strengthens our market position in agricultural solutions and creates new opportunities for growth," said Saori Dubourg, member of the Board of Executive Directors of BASF SE and responsible for the Agricultural Solutions segment.
In addition, the division has established a new global business unit for seeds and traits. Markus Heldt, President of BASF's Agricultural Solutions division, says "After months of preparing the seamless transfer of businesses and smooth onboarding of employees, everybody is keen to finally get started – as a new team and with our expanded business and capabilities."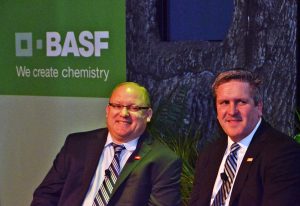 The acquisitions include cotton, canola, soybean, and vegetable seed businesses, as well as Bayer's Liberty herbicide business
and the complete digital farming platform xarvio; along with about 4,500 employees and the Bayer facility in Research Triangle Park, NC.
BASF's North American crop division senior VP Paul Rea and vice president-U.S. Crop Scott Kay held a press conference Wednesday on the business development. Listen to their opening statements here:
BASF execs Paul Rea and Scott Kay discuss Bayer assets