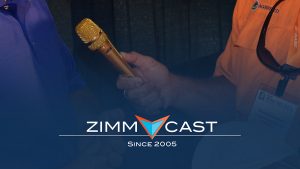 As 2017 comes to a close, we are so grateful for the many wonderful people in our lives. ZimmComm is still just a little "mom and pop" operation doing this new media thing with the help of some very talented people. We are especially proud of our Jamie Johansen, who has been with us now since 2012. We are lucky to have her as our gold star talent! Her sister Joanna started working with her and us this year, so we are doubly blessed!
Before we head down state to have Christmas in south Florida, here is our year in review featuring some of our top stories of the year and where the Golden ZimmComm Microphone has been in 2017.
Listen to the ZimmCast here: ZimmCast 569 on 2017 Year in Review
Subscribe to the ZimmCast podcast here. Use this url in iTunes or your favorite news reader program/app.