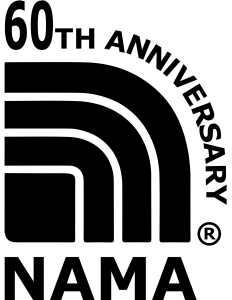 I am happy to say that I am younger than the National Agri-Marketing Association, barely. NAMA Turns 60! One way NAMA is celebrating is with a custom anniversary website. BTW, NAMA is the inspiration for AgWired! True story. Read on:

But how to capture 60 years of memories, milestones and laughs?
It has to be special. It has to be fun. Something that honors our history and connects where we've been to where we are now—and looks forward to what the future holds …
We think we did it. Thank you, Colle McVoy!
Introducing nama60.com. A fun digital stroll through a random sampling of our 60 years.
Join us in celebrating 60 years of NAMA and the good times we've had along the way.
Here's how you can take part and keep the fun rolling:
Visit nama60.com and take a look at NAMA through the years.
Share the site with friends and colleagues on your social networks.
Add your own comments and memories using the hashtag #nama60.
NAMA wouldn't be what it is without the community of dedicated and talented agri-marketers like you who keep the association thriving. Thank you for everything you do to tell the story of American agriculture—and for supporting professional development in agri-marketing with us.
Happy anniversary!