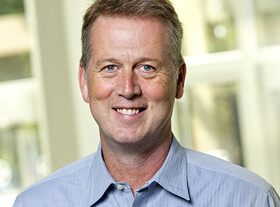 My main man Adrian Percy, Bayer CropScience, is definitely a voice to help people understand the highly technical world of science and agriculture today. I'm really happy to see him blogging about it! Here's an excerpt from his latest in a 3-part series on the subject.
After many years involved in conducting research to evaluate the safety of our products, I'm still surprised that there are many people who not only don't appreciate the incredible accomplishments of modern agriculture, but who also believe that its products and practices threaten people, wildlife and the environment. Where I see miraculous innovations that will help sustainably feed the world, they see a profit-driven industry with no regard to safety. Why do we view the world through such different lenses?
Why do we? And how do we educate people who are caught up in emotional movements that don't have any basis in science or fact? I try to with my online channels and I'm glad that Adrian is too.
If you read Adrian's post you'll see him mention how so much information is shared "in a world where scientific debates are often framed by 140-character tweets." I'd add that so many tweets are sent just on the emotion of the moment without careful thought about the message and its impact. Fortunately, companies like Bayer and many farm organizations are working diligently to use our new channels of communication to help with this process of demystifying science.