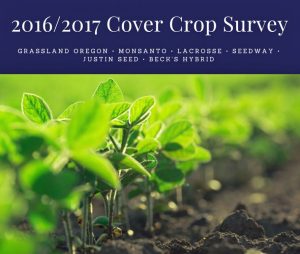 New nationwide survey results show cover crops acreage has nearly doubled over the past five years and farmers using cover crops are reporting increased yields and improvement in the control of herbicide-resistant weeds.
The survey of more than 2000 farmers across the country was conducted by the Conservation Technology Information Center (CTIC) with help from Purdue University and funding support from USDA's Sustainable Agriculture Research and Education (SARE) program and the American Seed Trade Association (ASTA). Additional support for the survey was provided by ASTA members Beck's Hybrids, Grassland Oregon, Justin Seed Company, La Crosse Seed, Monsanto and Seedway.
This marks the fifth consecutive year in which the survey reported yield increases in corn and soybeans following cover crops. It is the first year the survey team was able to calculate the impact of cover crops on wheat yields.
SARE regional extension program director Rob Myers and CTIC executive director Chad Watts held a media conference call today to discuss the survey results but there was a lot of background noise. Here are a couple of sound bites:
Chad Watts give a general summary of the report: Chad Watts, CTIC
Rob Myers talks about most popular cover crops: Rob Myers, SARE