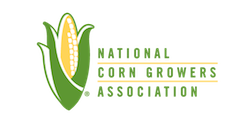 The National Corn Growers Association (NCGA) and innovation facilitator NineSigma recently announced the launch of The Consider Corn Challenge, a global competition to identify new and innovative uses for field corn as a renewable feedstock for making sustainable chemicals with significant market demand.
Corn production in the United States has increased from 105.5 million metric tons in 1970 to 345.5 million metric tons in 2015, and NCGA is inviting innovators around the world from industry, academia and other research institutions to consider new ways to utilize corn and maximize its contributions to the economy.
Up to six winning proposals will be selected and winners will each receive $25,000. Winners will be announced in February 2018. NCGA may also explore funding or other support of an entry for further development and/or commercialization, even if the entry is not a prize winner.
Lizzy Schultz sat down with Jim Bauman, Director of Market Development at NCGA, to talk about this exciting new opportunity for the corn industry.
"We're always trying to go back and find new markets, new demand for our growers' production and we believe that the bio-sustainable market really presents the best opportunities for growers as far as future growth," said Bauman. "There's a lot of excitement out there right now for this competition, it's something we have never done before."
NCGA has recently ramped up their focus on finding alternative uses for corn. The strategic plan of the organization is currently focused on finding three new uses for corn that will generate 25 million bushels of demand each by 2020.
Responses to the Consider Corn Challenge are due by September 28, 2017 at 5:00 PM US EDT. Solution providers can submit proposals through NineSigma's Open Innovation community, available here. Click here for more information and updates on the challenge.
Listen to Lizzy's full conversation with Jim here:
Interview with Jim Bauman, NCGA