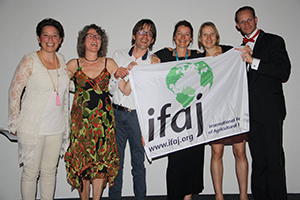 In the traditional flag ceremony, the country hosting the next International Federation of Agricultural Journalists Congress now has the flag. Thanks to Facebook for the information. Notice the hashtags
#IFAJ flag has been handed over from 2017ifajsa to #DutchRoots. Countdown and preregistration have begun on our website: dutchroots.info. Looking forward to presenting you #bucketsfullofstories #ifaj2018.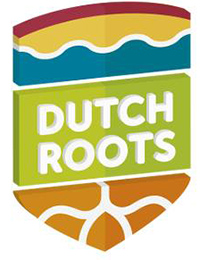 Dutch Roots focuses on future roadmaps based on past experiences and learning processes. We will be looking for new connections and exciting prospects as input for plenty stories in text and images for our international group of participants.
These themes are the challenges the agro-food sector will face in the coming decades:
food security
urbanization
ageing of farmers
environment/climate/energy
raw materials and consumables
digitization and data