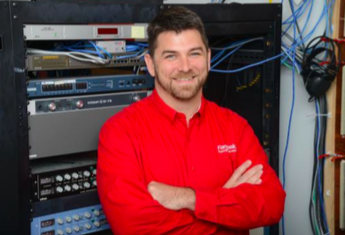 Jeff Brown has been named Digital News Manager for the Illinois-based FarmWeekNow.com, FarmWeek and RFD Radio Network. Brown will help lead a team of eight journalists providing content across some of Illinois' leading platforms, providing news and information to Illinois farmers and other rural Illinoisans.
Brown previously worked for St. Louis-based Osborn Barr, where he managed content-marketing platforms for agricultural clients. He has also worked for Prairie Farms, the New Haven Register and the Alton Telegraph. Brown holds a B.A. in journalism from the University of Missouri.
The media outlet is also in the hunt for an Advertising Sales Manager. This person will be responsible for planning, organizing and implementing the advertising and sponsorship programs for all of our communications platforms including FarmWeek® (73K weekly), FarmWeekNow.com (site, mobile app, e-newsletter), and the RFD Radio Network® (85 stations).
FarmWeekNow.com provides timely ag news, markets, weather and commentary 24/7 through its website, mobile app, and daily electronic newsletter. With a circulation of more than 70,000, FarmWeek is the most widely read agricultural weekly in Illinois. A survey of Illinois farmers this year by Ag Media Research shows the RFD Radio Network represents the most popular ag radio network in Illinois, growing its listenership by 13 percent in the last two years with a farmer-audience three times greater than its closest competitor.